AgriNet HerdApp: The Way to Go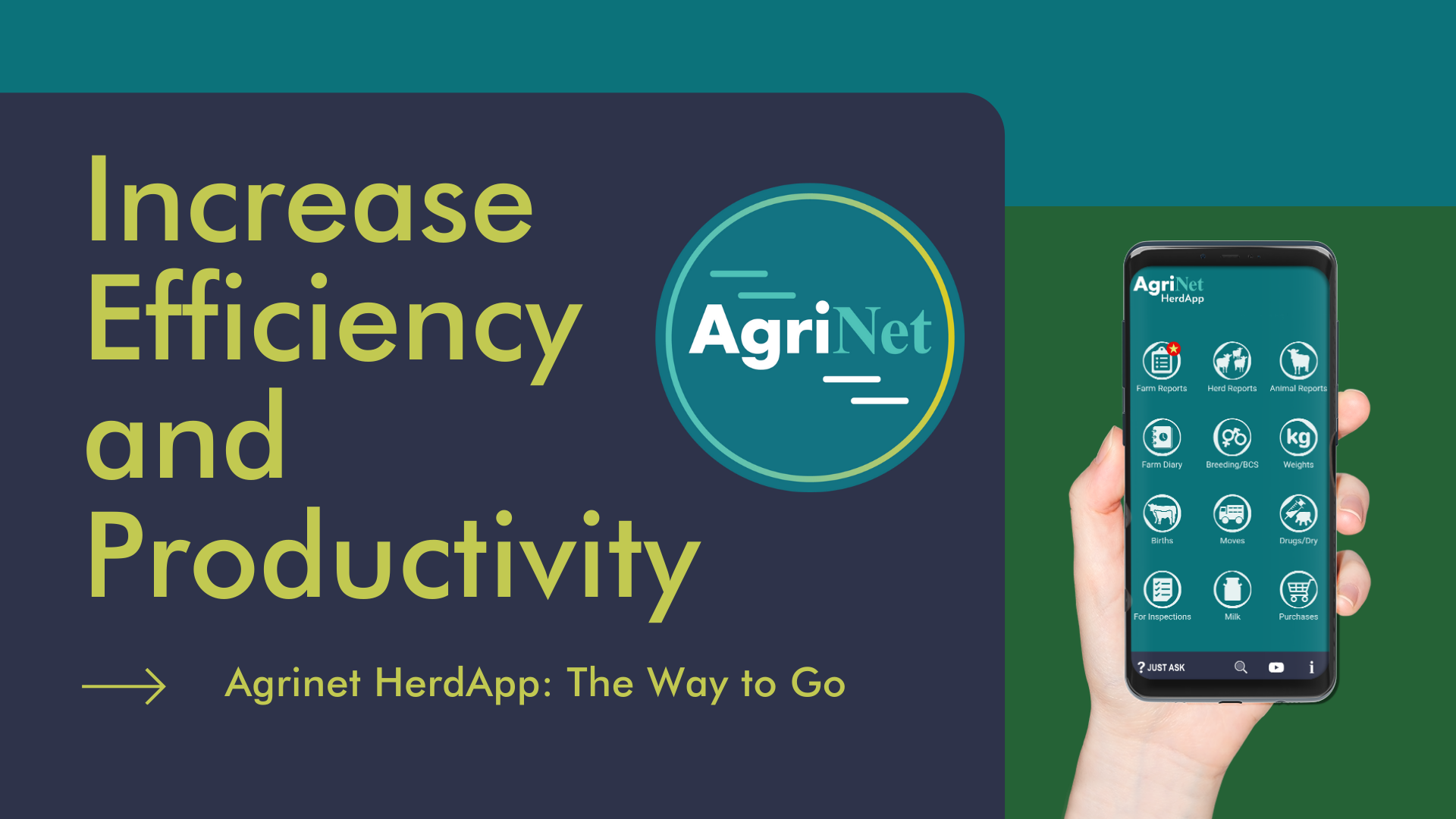 .
Breeding and Fertility with Agrinet HerdApp
When you download HerdApp, you get all of your herds data on your phone. HerdApp enables you to easily record cows calved and cows in heat. In turn, HerdApp automatically calculates future dates for you such as heat dates, repeat heats, serves and dry-off dates.
Read more about breeding here.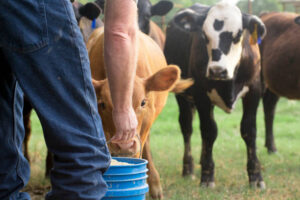 Farm management for the whole team in one place
HerdApp delivers real time compliance recording and herd management on your phone and from your pocket. You can register calves, deal with movement permits, and have the whole farm team in the know about every cow in the herd. Agrinet HerdApp ticks all of the boxes for compliance but also has great data from ICBF and Agfood to help manage your herd efficiently.
Bord Bia and Compliance
Our farm app is designed to help your herd meet Bord Bia standards. Passing Bord Bia inspections is made easy with Agrinet HerdApp. The Bord Bia book is a thing of the past. No more calculating withdrawal dates. Recording events for a large group of animals is simple with Agrinet HerdApp. You can scan barcodes from the drug box, batch record dry off dates, record feed as it arrives on the farm, record sprays and maintain herd health plans for your inspector.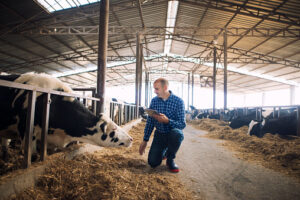 In times of Covid you can email all the reports to your inspector. There is no need to print Bord Bia reports, but you can print straight from your phone app if needed. Read more about easy compliance with Agrinet HerdApp here.
Pricing
HerdApp costs €1 per animal per year. The minimum annual fee is €60 including VAT for 60 animals or less and the maximum annual fee is  €250 including VAT. For example, a 150 animal herd is €150/year inc VAT. Pricing includes unlimited users, fast and friendly support, offline or online access. We cannot be beaten on price, service or quality.
Get Faster Insights: Unlock the full potential of your herd by combining your expertise with the power of actionable data on Agrinet HerdApp.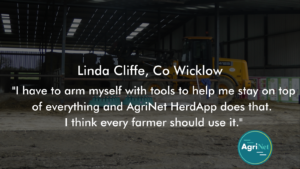 .