Calf rearing and Developing Standard Operating Procedures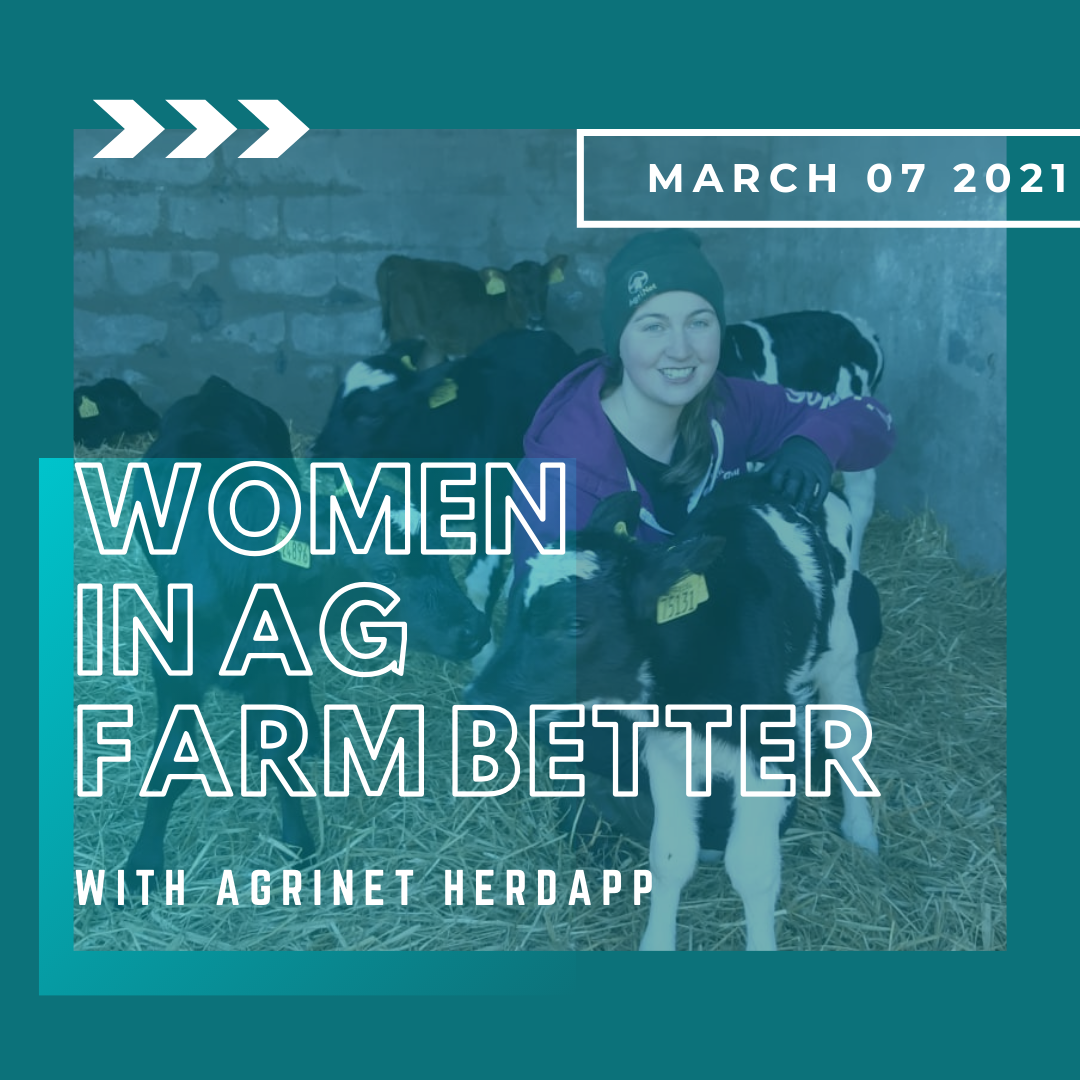 Laura Hannon farms alongside her father, David, milking 320 cows on a spring-calving dairy farm.
Her top tip for Spring Calving is to 'hope for the best but plan for the worst.' Laura says this way, you will always be prepared for whatever is thrown at you, whether its scour, calves not selling, the weather or health problems. Calving is stressful enough without something unexpected happening so plan for all possible scenarios.
"Ask yourself for each scenario: Are you ready for it? Have you got the equipment to get you through it?"
Qualified as a general nurse in 2017, Laura made a career change in 2019, from operating theatre in Beaumont Hospital to milking parlour in Co. Meath.
Last year, Laura took responsibility for rearing all of the replacement calves. All calves consistently hit their targets under her wing. Rearing 99 heifer calves and 35 heifers successfully is no easy feat but Laura has proven to have the skill and knowledge it takes.
"I love rearing the replacement heifers and take pride in their progress."
This year, Laura will take care of 80 heifer calves and 99 heifers.
Her father, David, joined AgriNet years ago when it became a trend among his discussion group to record grass measurements. Over time, AgriNet became more and more valuable for increasing productivity on the farm.
"The continuous development of new technology is playing a huge part in making farms more efficient and appealing to workers."
In 2018, Laura balanced nursing with taking the green cert. The more she learned about farming, the more she wanted to farm. Driven by passion, Laura left her job just before she finished the green cert. With access to technology on the market specifically designed for a farm, Laura decided to make the most of AgriNet HerdApp to put her best foot forward.
"All notes were recorded on paper, either a hardback or on a piece of paper on a clipboard. Often the sheets of paper got wet or lost. We have used HerdApp since it was developed and it has made recording things faster, more accurate and easier to find later. "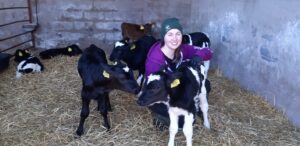 Rearing the replacement heifer calves entailed weighing them monthly to ensure they were on target and to identify any calves that needed more attention. Whether you're weighing your beef or dairy animals, it's important to know if they're on target for their age.
"AgriNet HerdApp allowed me to easily record the calf weights."
AgriNet HerdApp provided her two targets for each calf, one based on the age and breed of the calf and the other based on the EBI maintenance of the calf
"I could easily identify a calf which was not performing and could act on it."
It also shows her the average daily gain of each calf and how many kilograms they were above or below their target. Laura also uses AgriNet HerdApp when body condition scoring the cows.
"Instead of recording condition scores on sheets of paper, which are usually ruined by the rain, we record them straight onto HerdApp as we're looking at the cows and it's easy to look back at them later."
All illnesses and medication use are recorded on AgriNet HerdApp too.
"It makes persistent problems, such as recurrent mastitis or lameness, more obvious and the medication records are ready if we have an inspection."
As well as this Laura uses records all breeding information and scanning results are on HerdApp.
"AI details are recorded and is on the system for when the cow calves, which makes registering calves more efficient and now it's done much faster than before."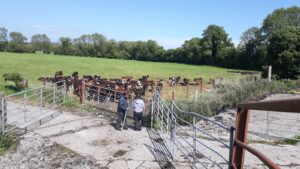 Procured from her nursing experience, Laura takes farm safety very seriously and makes the farm as safe as possible.
"I feel that when farmers hear 'health and safety', they only think about the safety part of it and the regulations that they have to follow. Usually, they make a good effort on safety. However, farmers have a tendency to forget about the health part and the effects that lifting heavy items can have on their backs or the harm that chemicals or even dusts such as lime can have on their lungs."
She encourages her farm team to look after their backs and to use PPE such as face masks in these instances.
Laura counts a week successful when she looks back on all of her goals for the week and sees they have been completed.
"HerdApp makes my goals easier to achieve as it reduces the time spent recording information after the task is finished. Instead, I can record everything as I'm doing the jobs. Calving time can be a very busy and stressful time and often registering calves can be put on the long finger. Instead, I can register calves as they are born and the list doesn't become longer and more daunting."
Positive mental health is a major virtue among the farming community but with the current government restrictions in place and the busy calving season underway, social isolation can be a factor that farmers have to deal with more than ever.
"I don't think Farming Media outlets for example the Farmers Journal, do enough to raise awareness for mental health issues."
Farmers are so used to working on their own and managing everything alone that they can feel that they're failing if they ask for help. It's a stigma that needs to be busted. The younger generation have a strong approach towards collaboration and staying in touch.
"I would urge anyone to pick up the phone and ring a farmer and ask them how they're doing."
Over the past few years, Laura has developed SOPs (Standard Operating Procedures) for most of the routine jobs on the farm. The milking procedure is explained in 3 parts- pre-milking (how to set up), during milking, and after milking (how to clean up and shut down the parlour).  She also has SOPs for treating mastitis and calf rearing. All of the farm records are recorded on AgriNet HerdApp.
"Your farm should be able to run without you"
Laura plans to develop more SOPs. A list of emergency contacts, including the vet, relief milkers, mechanics can be found in her milking parlour. She states that SOPs are sufficient if a stranger could walk into your farm tomorrow and milk the cows exactly how you want them to. AgriNet HerdApp also enables everyone involved in the farm to access all information of the herd on their phone. This inclusivity is vital in case of unprecedented events. Laura will continue to optimize AgriNet HerdApp to increase productivity and labour efficiency on the farm and recommends other farmers follow suit in order to maintain successful organisation.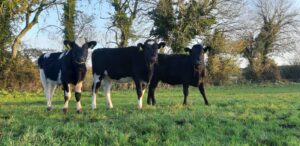 On another note, creating a specific action plan and following it, helps farmers stay on the right track to success, it's better again when the whole team is in the know-how. Good young stock management is imperative to generating productive milking cows and Laura recommends AgriNet HerdApp for recording the progress of animals being reared.
"You can look up any animal at any time and see every event that has happened since it was born, every vaccination, every weight gain, every illness, every treatment, anything you can think of, you can find on Agrinet HerdApp."
Agrinet HerdApp makes it easier to see high and low performing animals. All the records are in the one place and if all the records are maintained regularly on AgriNet HerdApp, it makes life easier in future as you can look back and find everything.
Laura looks forward to taking over the farm in the future and hopes to increase the size of the grazing block to continue to grow in numbers.
"If the opportunity arises, I hope to set up a second dairy unit on another block of land."
Not without its challenges, the future of dairy is promising and we look forward to seeing more farmers farm better with AgriNet HerdApp.