Herd app is designed by farmers for farmers to help maximise the return on your herd
Breeding
Get organised instantly with Due-to breed, repeat, calve. Breeding performance reports.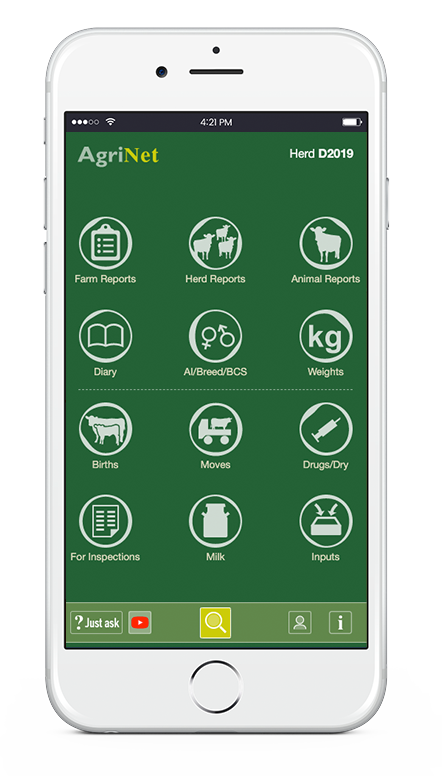 Management
Due-to reports keep you organised instantly. What needs to get done today? HerdApp tells you automatically.
Dry Cow
Intelligent selective dry cow report. All your cow history at a touch.
"Great app and great service and support from the team!"
"The staff are so helpful when you ring. They don't make you feel stupid."
"The helpline is brilliant! Great to have help and support when I need it. You have to think like a farmer to help a farmer."
Renowned Excellent Support Team
Our support team go above and beyond to ensure you are using the application to its full capacity and solving any hurdles you may face.
Experienced Support Team
Our support staff have been helping farmers for many years. They know the issues you face and how to solve them.
SUPPORT AT YOUR OWN PACE
Get started with HerdApp one step at a time. We are here to guide you.
Telephone & Online Support
Whatever your issue, we are here to help. A quick question? A training session? It's no problem.
Unlimited Training & Support
We are here for the long term. We want to help you do more with HerdApp
Call our team today to discuss getting HerdApp
HerdApp does the business for your business with AgriNets experience and farm knowledge.
25 Years Experience
We have been working with farmers since early PC days. We have learned and grown with the best farmers and evolved to meet their needs.
Helping Farmers
We have been at the forefront of farm software from the start, especially accurate reports that deliver real value and reduce time spent on record keeping.
First Class Support
Ask anyone! AgriNet support is the best there is.
Proud Employees
Whoever you speak to from AgriNet you are talking to someone with experience who cares about you.
Download and start using AgriNet HerdApp today!

Irish Farm Computers Ltd
3 Church Street
Kells
Co Meath
Ireland
A82 E974
046 924 9964 – 9am to 5:30pm
046 924 5118 – 9am to 5:30pm